Hi there! My name is Emma Edwards, and I am a Communication and Writing Specialist and have been with REACH Strategies since the beginning of October; and wow, does time fly! I was born and raised in Seattle, Washington, but have lived in Texas for the last 5 ½ years. I ended up down South because, in my senior year of high school, I was recruited by Texas Christian University's NCAA Equestrian Team. Upon college graduation last year, I decided that I would call the great state of Texas home for a little longer and now reside in Uptown Dallas. My days are pretty busy between life at REACH and working towards my master's degree in communications, but I still find time for a few hobbies!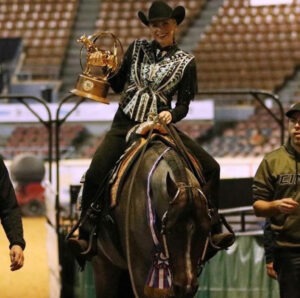 Growing up, I found a passion and love for the competitive side of horseback riding. It's a running joke in my family how I got into it since neither of my parents have any kind of horse-related background. When I was a youth, I would regularly compete traveling to different states trying to meet the qualification requirements in order to attend the big national shows, think "dance moms" but the horse version! My life completely revolved around horses; eventually, the long trips and hauling my horse around the country paid off when I received an email to attend TCU to be a part of their team. I would not trade that 3 ½ years (due to COVID) for the world; what an experience that was to work together with 40+ teammates to achieve great things at the Big 12 Conference and Nationals each year. To this day, I still have my horse, which I have had since I was 16, who is called "Jack"; I still absolutely love to compete and get to attend competitions when life and time allows!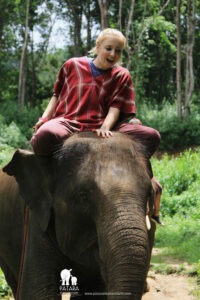 Also, in my spare time I really enjoy learning about people and different cultures, and I find it all incredibly fascinating. One of my absolute favorite things to do is travel, and I believe these experiences with different cultures and people have helped shape who I am. A little fun fact about me is that I have dual nationality and have both a British and an American passport. So, over the years, I have spent much time "across the pond." I find traveling so incredibly empowering – it has consistently allowed me to get out of my comfort zone and gain cultural fluency. One of my favorite experiences abroad would have to be Thailand – I had the opportunity to travel around Bangkok, Chiang Mai, and Phuket, and it was hands down one of the best experiences I have had. It was unforgettable, from the street food to the people, to riding elephants to visiting all the temples. Traveling is one thing for sure that COVID took away from me that I am looking forward to getting back to when we can.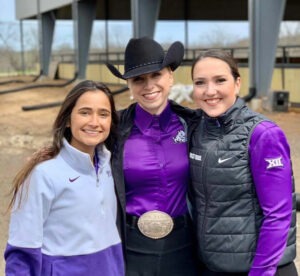 Lastly, one more thing about me is that I feel a great passion for people – whether that be communicating, learning, or helping. I am so thankful that my work aligns with this. I have the opportunity daily to work alongside a team that consistently strives towards purposeful projects, helping people learn about EVs and the economic benefits of electrification. It is the people and the passion behind the work that makes it happen and become something meaningful. Connecting people with making the planet a better place is exactly what I had hoped for in my professional career, and I am so pleased to be here!