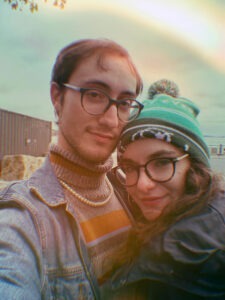 Hello, reader! My name is Jon Beltrano, and I have been a Communications Specialist at REACH for the past three months. I was raised in the Chicago suburbs of Illinois, studied journalism and communications in Missouri, and (since last week) I am now in Brooklyn, grabbing bagels as often as I can. Purpose-driven work, whether it's focused on community or globally, is what captivates me. I have worked in housing, entrepreneurship, and now transportation, as my colleagues and I help others see how electric mobility can create a cleaner, more independent energy future that empowers everyday people and communities to have more control over their footprints.
Here's a little more about who I am, outside the office: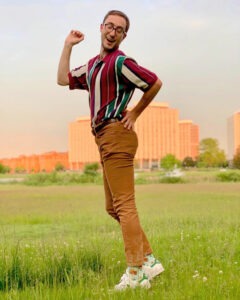 Any hobbies? Dancing and rollerblading, and when I am feeling adventurous, I mix the two together! While I was cooped up in quarantine like everyone else, I decided to grab an old pair of rollerblades and skate the empty streets and parks on any sunny day that I could catch. A year later, it is now one of the core activities that brings me joy, exhilaration, and a chance to explore the towns and neighborhoods around me. Dancing is also a delightful escape, as I get to create both music and movement in a way that brings people together and gives us all permission to be our full authentic selves. Sadly, I had to put a pause on dance classes due to the pandemic, but I am eager to get back into the swing of intermediate hip hop as the world reopens.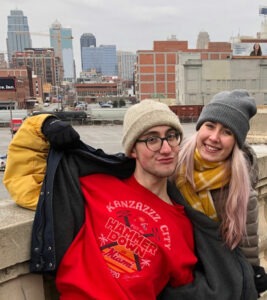 Where have you lived and why? After growing up an hour west of Chicago, I was thrilled to try someplace new in the Midwest as I transitioned into adulthood. I lived in mid-Missouri for three years while attending the University of Missouri, and then Kansas City for one year as part of a fellowship in public affairs at the Kauffman Foundation. More importantly, I lived in KC when the Chiefs won their first Super Bowl championship in 50 years, and when Netflix's Queer Eye released their season in KC, featuring some of my favorite BBQ spots in the city. It felt like I was in the center of the universe at the time. Now that I am older and want to experience life outside of the Midwest, I moved one week ago to Brooklyn, where life never stops moving and there's a community for any hobby or interest you may have. I am still settling in, so if you have any tips feel free to send me some!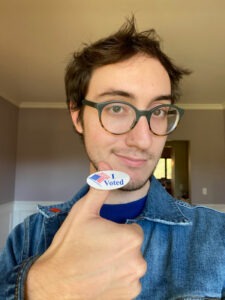 If you could own a small business, what would it be? My small business would either be weird and obscure candle making or creating content on how to live a calm and simple life. During COVID, I kickstarted a TikTok page that is mostly dedicated to short video essays where I talk about social issues, emotions, and communication, because I believe all of those ideas influence each other more than we realize, because we have such little education around these topics in general. While I know making a living from TikTok is nearly impossible, I am motivated to help others better understand themselves, their vital role in society, and the autonomy we sometimes have trouble finding.
Those are just some aspects of who I am today. But who knows, maybe in 10 years, my hobbies will change, passions will evolve, and I will be exploring the other side of the world rather than the country. My life has changed so much since the pandemic started — who really knows what tomorrow might bring?