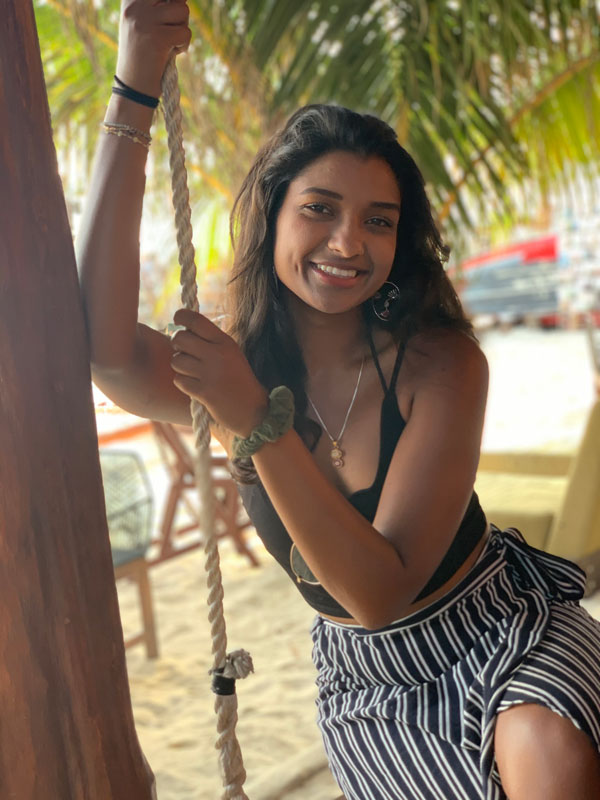 Hi, everyone! My name is Saumya Goyal, and I am a Data Intern at REACH for the summer. I just graduated with a BS from UC Berkeley, where I studied Business Administration. I am fascinated by the way the social sector can partner with the private sector to create rippling change. Nonprofit work and social impact are deep passions of mine, and I love that working at REACH is a unique way for me to flex that muscle. Prior to REACH, I have only worked on social impact projects focusing on education, but REACH has made me fall in love with the impactful world of electric vehicles. I may have never driven one before, but working on them at REACH has made me itch to try!
Outside of my day-to-day work at REACH, I run Connect-in-Place, a social impact organization I founded during the height of COVID-19. Like I said, supporting education is a big passion of mine. In March 2020, I became hyperaware of how COVID-19 was disproportionately affecting students — confined to the walls of their home, distance learning was the norm, and spending time with friends and classmates was no longer an option. Summer was just around the corner, and learning gaps were looming — if there wasn't a good educational supplement now, I feared students would have a really hard time when schools opened up in person again. I knew doing something was important, as my childhood visits to India made it clear to me that schooling and social interaction play a huge part in the development of a social ladder and equity.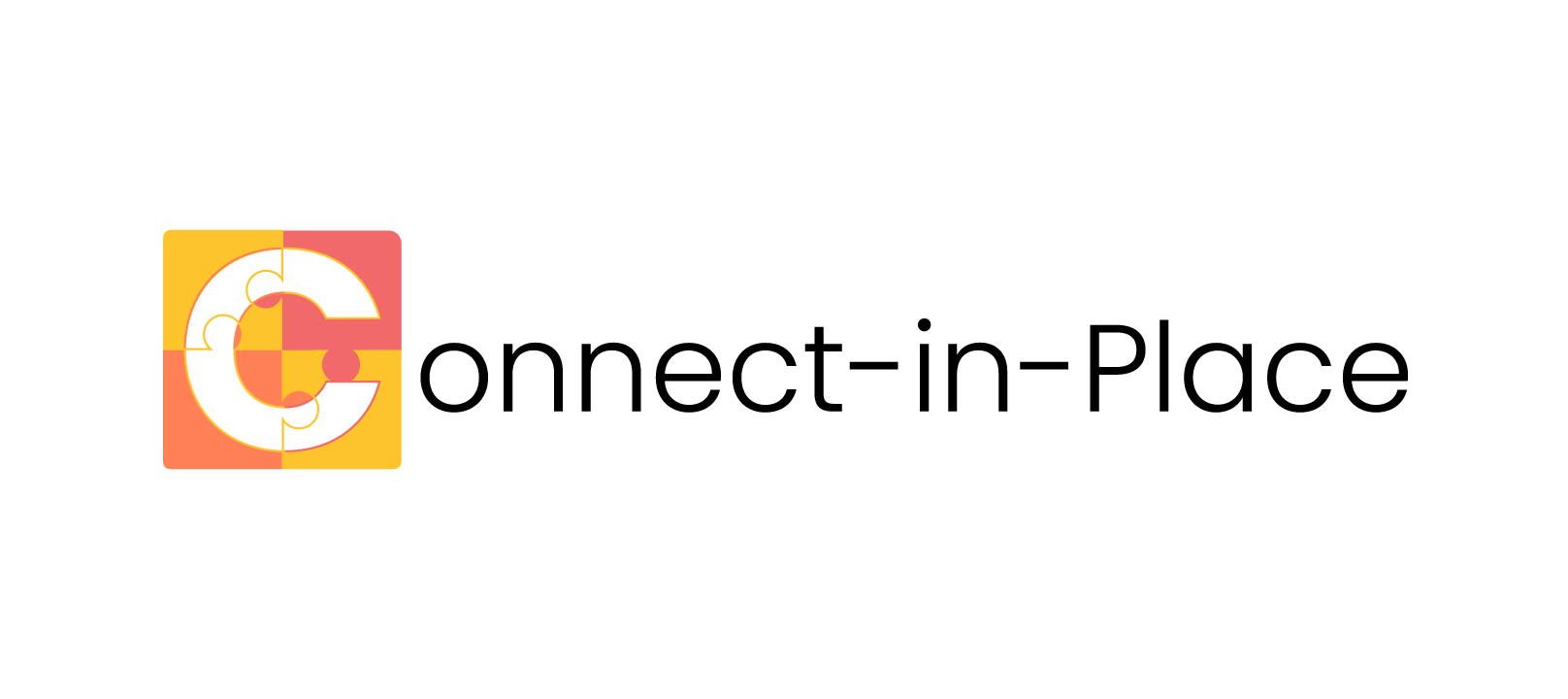 That's where my passion for education and Connect-in-Place stems from — it's a fun and safe way for students to keep interacting and communicating, while learning useful new things. At Connect-in-Place, we provide hundreds of free classes to thousands of students in every corner of the world. All of our classes are taught by college students, and the main emphasis of the classes is to build a fun and safe community for students to learn new things, be it sewing, stress management, computer science, or Bollywood Dance.
Outside of Connect-in-Place and my amazing job at REACH, I have a plethora of hobbies that I love to squeeze in my free time. I am an ENFP Myers-Briggs, which means I love meeting new people and adventuring out into the world with them. One of my favorite emotions I really enjoy experiencing is "sonder". Sonder is a German word describing the feeling of being in a new place and meeting new people, and realizing they live really robust, full lives, just the way we do. It is the stark realization that each random passerby is living a life as vivid and complex as your own. Whenever I end up in a new city, or even in my own city of San Francisco, I love to experience sonder by befriending locals and learning about their lives, and maintaining long lasting connections with them.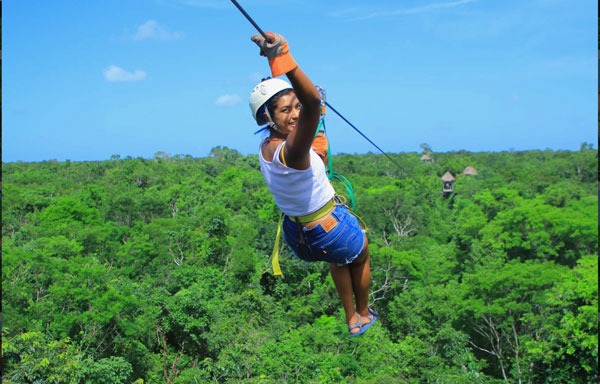 One of my favorite stories of sonder is from my recent trip to the beautiful island of Isla Mujeres, Cancun, on the Eastern Coast of Mexico. Surrounded by clear, toothpaste blue water, the island is so small that I was able to walk the 7 km periphery in one day. By the time I was sunned out and my feet were too tired to take another step, I decided to take some rest at a tiny beach shack restaurant named Octopu. Dedicated to only using my Spanish as best I could, I slipped el and la in all too often, but somehow successfully ordered food from the waitress. In my broken Spanish, I asked her about her day, and she found it endearing that I was making an effort to speak to her in her native language. We fell down conversational rabbit holes and ended up talking for three whole hours, in Spanish no less! In wooden beach stools on sandy shores, she taught me more Spanish, and I taught her more English. We shared stories about where we came from, and I learned she moved to Isla Mujeres from Argentina. We agreed Isla Mujeres was paradise on earth, and became fast friends. When it was time for me to leave and catch my ferry, she insisted I don't pay, and instead, I picked up her tab when she came to visit me in California. This is just one of many beautiful stories of experiencing sonder I have had on my travels, and if you haven't experienced sonder yet, it is so much fun.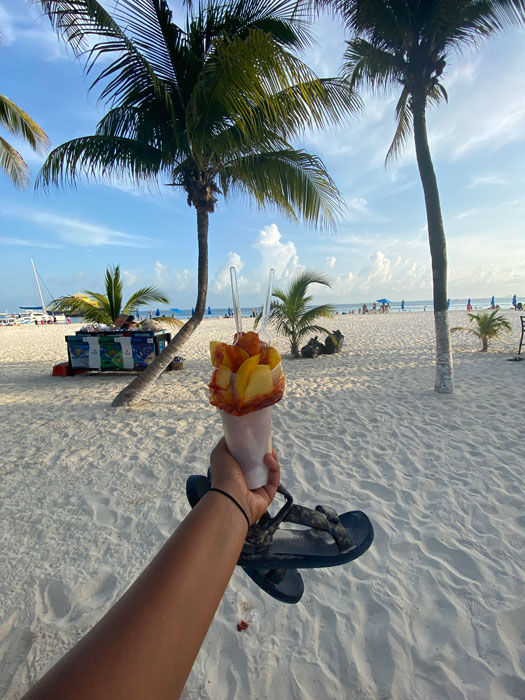 If you couldn't tell from that anecdote, I love visiting other parts of the world and meeting new people, and the more I travel, the more my wanderlust grows. I am always seeking new destinations, and over the next two months, I will be traveling for 8 weeks, across the West and Southern Coasts of America, and solo traveling to six countries in Europe. I really enjoy doing yoga, running, and trying to take some time every day to be in nature and just appreciate the world. Like many others, I fell into the quarantine habit of baking homemade sourdough bread and gardening vegetables, and I have enjoyed sharing these moments and creations with my family and friends. I love a competitive game of Settlers of Catan, and a fun fact about me is that I speak four languages.
If you ever have a travel recommendation, or want to grab a coffee in the Bay Area, don't be afraid to reach out!