Your Cause Is Our Client
&nbsp
All of us at REACH Strategies believe that the causes that we care about are the true clients for our work. We know what it feels like to envision something that might seem impossible and then pull together the building blocks to actually make it happen. That sensibility has guided us in our work since we were founded.
&nbsp
At REACH we think of our clients as partners in the movement towards bringing about truly sustainable social change. Our team is dedicated to supporting partners like you as you enlist the power of strategy to REACH your goals. Whether you're wrestling with communications, honing in on a business or campaign approach, or planning an organizational development path, REACH is here to help.
The people we have worked with are from foundations, nonprofits, government agencies, and socially responsible businesses that share an aspiration for making the world a better place. We recognize that all organizations today, regardless of size, struggle to match the scale of their aspirations with the best path for success. REACH Strategies helps bridge the gap between your highest aspirations and achieving the results you need to get there.
&nbsp
We provide partners with a guiding strategy framework that can serve as the starting point for making good choices about creating the world we want to see. Working closely with you, we'll help you generate the creative spark that sets good things in motion. We design and implement tightly linked communications, campaigns, and business strategies designed to win in today's world and support your goals.

&nbsp
&nbsp
REACH designs and implements data-driven communications and engagement strategies.
We share your passion for positive change.
BLOG
EV News Round Up August has had plenty of electric vehicle (EV) news from the Inflation Reduction Act and need to meet EV demand. This new legislation aims to create more jobs nationwide and reduce reliance on foreign resources by incentivizing EV and battery manufacturers to produce their products domestically. […]
I am a lifelong learner. For most of my life, I thrived on developing new skills and always looked forward to the future. And my favorite question to ask myself – what's next? I consider myself the Jill-of-all-trades, master of none. Because I like to do a little bit of […]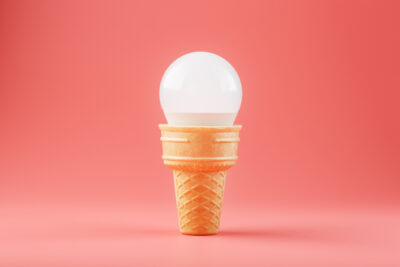 When I think of summer, I'm reminded of summer vacations as a kid, enjoying the longer days of sunshine and all the fun activities the warmer months have to offer. Unfortunately, we've encountered some of the hottest summers on record within the last decade. The summer of 2022 is anticipated […]
See all our posts