What is your favorite book and why is it your favorite?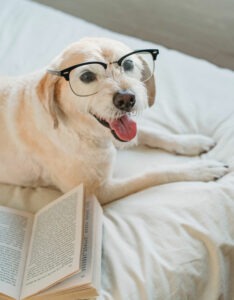 Tina Malott: The Lion the Witch and the Wardrobe, by C.S. Lewis. I love the fantasy of it – great for the imagination. I read it when I was very young before there were movies made about it. I imagined Narnia so intently that I swore if I ran into my closet, I would find myself in Narnia on the other side.
Maggie Brown: It's a tie between Rebecca by Daphne Du Maurier and Neverwhere by Neil Gaiman. Both have been my favorite books to comfort-read over the past decade – no matter what mood I'm in, both have enough atmosphere, humor, and quick plot twists to keep me entertained. 
Amy Riley: Anna Karenina by Leo Tolstoy and The Sparrow by Mary Doria Russell. Anna Karenina has incredible character development and even the dog gets a point of view! The Sparrow also has excellent world building and as a person who grew up in a home of faith it really helped me think about some things I had always taken for granted.
Leynah McGarghan: Alias Grace by Margaret Atwood. As a historian, I love how this historical fiction novel takes the liberty of taking a true crime from Canada in 1843 and giving it a back story. Each chapter begins with real testimonials from the actual trial. Margaret does such a great job weaving in facts and fiction; this book was near impossible to put down!
Erin Sherwood: To Kill a Mockingbird by Harper Lee, a classic! It's a book I read as a child that truly stuck with me and I find myself referencing it often. 
Susan Fogarasi: The Witching Hour by Anne Rice and its sequels. Great series with interwoven storylines.
Mary Rose Zapart: So hard to say! Little Women brings up great memories and I have read it often. Also I love autobiographies like Born a Crime by Trevor Noah and Unscripted by Ernie Johnson.
Lisa Doering: Frankenstein by Mary Shelley – this masterpiece was the first science fiction book, and written by a woman! This book is filled with so many different pathways leading tales to the arrogance of man, cruelty, and the restorative nature of love. 
Finn Olseth: My favorite book is definitely Prince of Tides. It discusses discomfort of masculinity as well as a really strong and brutal narrative following a traumatic childhood and life of the main character Tom Wingo. 
Saumya Goyal: Into Thin Air by Jon Krakauer. Such a thrilling real life story of summiting Mount Everest. This really sparked my interest in the outdoors, and taught me alot about grit, discipline, and hard work. This book had me looking for tours to climb Everest!
Kara Joyce: The Power of Positive Thinking by Norman Vincent Peal. This book really shows that perspective is everything! It helped change my way of thinking and if I do run off course, gave me the affirmations and tools to correct my mindset and see the positive side of any situation.
What are some of your favorite podcasts?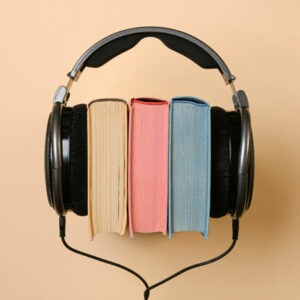 TM: Don't listen to many, but I like On the Media.
MB: I don't actually listen to any podcasts, but I'll take this opportunity to plug the communications podcast that Kirk and I work on: letshearitcast.com!
LM: My Favorite Murder, Morbid, Fake Doctors Real Friends, NPR Up First.
ES: I have yet to find a podcast that I listen to regularly. Some that I have tuned into here and there are Brand Wars, In the Dark, and The Skinny Confidential.
MRZ: Wait, Wait, Don't Tell Me, Conan O'Brien Needs a Friend, The Moth, NPR Up First, Smartless.
LD: I love podcasts! Everything from true crime to stories. Let's Hear It (of course), also Snap Judgment, Scene On Radio, MFM, and the immersive Revolutions series.
FO: As a big true crime fan, my go to is Crime Junkie. The hosts Ashley and Brit are great storytellers and really put a lot of work into their stuff. 
SG: Planet Money and Freakonomics.
KJ: The Brightside Podcast, Off the Vine, Chicks in the Office.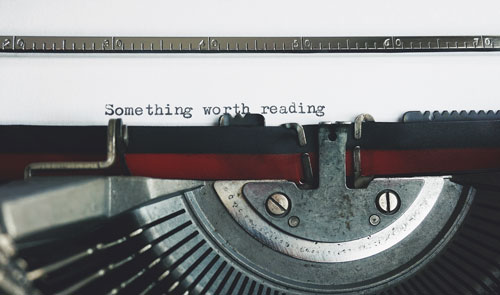 Who are a few of your favorite authors?
TM: C.S. Lewis, Dan Brown. I read a lot of books that are more "text-book" or resource materials so the authors aren't well known, and they're not particularly "good reads," but well written for what they are. 
MB: Roxane Gay, Samantha Irby, Agatha Christie, Jhumpa Lahiri, Alexander Chee, Emily St. John Mandel. 
AR: Beth Kephart, Megan Abbott, Laura Dave, Patrick Ness, Shusaku Endo, Paul Tremblay. 
LM: Margaret Atwood, Tana French, Charles Dickens, Joyce Carol Oats, John Boyne.
ES: Liane Moriarty, Gillian Flynn, Taylor Jenkins Reid, Sister Souljah, Terry McMillan.
SF: Anne Rice, JK Rowling, Margaret Atwood, Deborah Harkness.
MRZ: Liane Moriarty, Gilian Flynn, Raymond Chandler short stories, Malcolm Gladwell, Carrie Fisher, Sophie Kinsella.
LD: Toni Morrison, Haruki Murakami, Margaret Atwood, and Louise Erdrich come immediately to mind.
FO: My favorite author would have to be John Irving. He has some amazing books, which I religiously read. Honorable mentions would have to be Jon Krakauer and Robin Kimmerer.
SG: Toni Morrison is a favorite author! I also love reading memoirs.
KJ: Mitch Albom, J.K. Rowling, Nicola Yoon, Norman Vincent Peale.
What was the last book you read, and would you recommend it?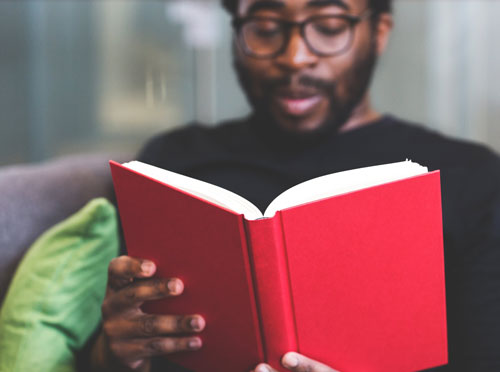 TM: How to Avoid a Climate Disaster by Bill Gates. YES. It is a good "Climate Change 101" type of a read and he puts some very complex concepts in a way that is relatable. 
MB: The Blind Assassin by Margaret Atwood and The Death of Vivek Oji by Akwaeke Emezi. Both were insanely good, but if you want an incredibly thoughtful look at gender identity and friendship, The Death of Vivek Oji is my favorite book of the last year. 
AR: I read The End of Everything by Megan Abbott. Yes, I would recommend it although you have to be somewhat open to reading about the vicious ways the patriarchy affects young girls self-perception, relationships, and lives. It's very readable as a thriller, but can also be uncomfortable.
LM: In the Woods by Tana French, and yes!
ES: The Vanishing Half by Brit Bennett, and absolutely! 
SF: The White Haven Witches Series by T.J. Green – good witchy fun!
MRZ: The Invisible Life of Addie LaRue, and yes!
LD: Ordinary Wolves by Seth Kantner. I absolutely would recommend it – this novel transported me to the wilds of Alaska through the narrative of a man in two worlds feeling as though he was part of neither, and the writing was powerful and moving.
FO: Last book I read was Braiding Sweetgrass by Robin Kimmerer. I would recommend this – it's all about how we view nature and how we as a culture have adapted our perception and understanding of the world around us.
SG: Blitzed by Norman Ohler. A really interesting book about the prevalence of substances and drugs used during World War 2! A really fascinating lens to look at history through – would absolutely recommend.
KJ: Big Potential: How Transforming the Pursuit of Success Raises Our Achievement, Happiness, and Well-Being & Girl, Stop Apologizing: A Shame-Free Plan for Embracing and Achieving Your Goals. I highly recommend both books!
What was the last podcast you listened to?
TM: On the Media.
AR: Probably The Career Contessa's podcast, The Femails.
LM: Morbid, about Willie Pickton.
ES: What Fresh Hell: Laughing in the Face of Motherhood.
MRZ: Unspooled (about movies) and Everything is Alive (inanimate objects come to life).
LD: Scientology: Fair Game has been really interesting after watching the documentary series Scientology and the Aftermath.
FO: Crime Junkie. Great for late night travels as it's freaky as all get out and keeps me up. 
SG: "Dollar Stores vs. Lettuce" on Planet Money by NPR. This podcast was a fascinating listen about the anti-competitive prevalence of dollar stores that makes it hard for actual grocery stores to survive, creating further food desert problems.
KJ: The Brightside Podcast.
AS: Serial.
KB: Let's Hear It.