It may come as a bit of a surprise, but at REACH, we have a ton of passions outside the realm of EVs and communications – including movies! To celebrate the Oscars last month, we came together to share our love of film and talk about all the movies and actors we love. 
What is your favorite movie and why is it your favorite?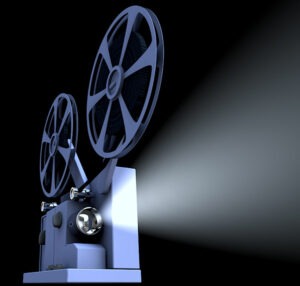 Tina Malott: I don't have a favorite, but I am a huge fan of Marvel movies. I love the action, the humor, the love stories, and the fantasy – and how they intertwine universes so well. 
Maggie Brown: What's Up, Doc? is my favorite movie – it's the best movie set in San Francisco with the best chase scene (sorry, Bullitt). It's also my mom's favorite movie, and we watch it every year on Mother's Day. She was even featured on TCM as part of their #TCM25 Fan Dedications!
Amy Riley: I have two favorite movies and I refuse to choose between them! One of them is It's a Wonderful Life. It still feels so relevant to the challenges we face today when it comes to business and economics. French Kiss is a delightfully funny romantic comedy with Meg Ryan in her prime that essentially is the story of a woman finding herself (and love of course!). I just adore it.
Leynah McGarghan: Cry Baby because it's a musical that can make fun of itself and the whole movie is just a good time (my sister and I can still quote the whole movie to this day). Boondock Saints because who doesn't love an Irish mob movie?! Little Miss Sunshine because the soundtrack is amazing, the story is beautiful, it makes you laugh and it makes you cry.
Erin Sherwood: Practical Magic, proving that women can do anything and that we are stronger together.
Susan Fogarasi: My all-time favorite is When Harry Met Sally, and The Sound of Music – an oldie but goodie. Most of my other favorites involve either magic or fantasy. I love the Harry Potter Series, Star Wars, Star Trek, The Matrix, and the Marvel Series. And as an 80s kid, The Breakfast Club and Back to the Future.
Mary Rose Zapart: Some of my favorites are Sunset Boulevard, It's a Wonderful Life, anything with Fred Astaire, 1930's-1950's comedies, and film noir. I am ridiculously into the magic of the movie experience and how we can be transported to and immersed in different eras and places. 
Lisa Doering: My favorites from the past year include Boy and Hunt for the Wilderpeople, both written and directed by Taika Waititi, and the full catalog of films from Bong Joon-ho, all the way from Memories of Murder to Parasite. Both of these directors produce amazing films about real people in unusual circumstances and how they deal with that. I also love The Lady and the Dale – a wild ride true story that I never knew about Elizabeth Carmichael and the auto industry.
Finn Olseth: I am a huge Christopher Nolan fan. Recently I've been watching and then rewatching Tenet. Even after multiple viewings I still don't know if I understand it fully.
Kara Joyce: Mamma Mia! Here We Go Again. I love the message and the excitement of these movies and will never get sick of watching and singing along to them. 
Amanda Scarborough: Here are a few of my go-to options: Moana, Gone in 60 Seconds, Grease, Practical Magic, Moulin Rouge, Stand By Me, Forgetting Sarah Marshall (always great for a laugh), and The Notebook. 
Kirk Brown: Harold and Maude remains an enduring oddly satisfying movie in my world and always love hearing Yusuf Islam songs in the background on almost any movie. I have never laughed harder in my life than the first time I saw There's Something About Mary.
Who are a few of your favorite actors?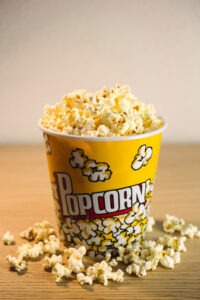 TM: Tom Hardy, Meryl Streep, Jane Fonda, and Anthony Hopkins.
MB: Sandra Oh, Billy Porter, Shirley MacLaine, Katharine Hepburn, Eartha Kitt, and Alex Newell. 
AR: Danai Gurira is my absolute favorite actress! She's not just an incredible actress, but she is also an inspiring role model. 
LM: Saoirse Ronan, Meryl Streep, Paul Rudd, Michael Caine, and Lupita Nyong'o.
ES: Denzel Washington and Sandra Bullock.
SF: Billy Crystal, Meg Ryan, Bill Murray, Tom Hanks, Liam Neeson, Ewan McGregor, Sean Connery, Sandra Bullock, and Zoe Tyson (my niece, an up and coming star!).
MRZ: Gary Cooper, William Holden, Jimmy Stewart, Burt Lancaster, Robert Mitchum (I have a type!), Carole Lombard, Phoebe Waller-Bridge, Kristin Wiig, Steve Carrell, and Tom Hanks.
LD: Jurnee Smollett and Jonathan Majors are intense actors who transported me in Lovecraft Country, and Taika Waititi is amazing!
FO: Brad Pitt and Lucas Hedges. 
KJ: Brad Pitt, Leonardo DiCaprio, Lily James, and Jennifer Aniston.
AS: Denzel Washington, Meryl Streep, Sandra Bullock, and Tom Cruise.
KB: Not a favorite, per se, but many people point out the striking resemblance between me and Brad Pitt…
If you could live inside any film, which would it be?
TM: Midnight in Paris. I love Paris and the theory of time travel.
MB: The Grand Budapest Hotel, obviously.
AR: Tree of Life. The visuals in that film are so beautiful.
LM: How to Train Your Dragon.
ES: The Marvel Universe.
SF: Harry Potter!
MRZ: Some fancy NYC hotel in the 1940's with champagne and room service delivered on silver trays and evening gowns and men in tuxes. I would be rich in this scenario. Or, in Pee-Wee's House in Pee-Wee's Big Adventure.
LD: Maybe Chitty Chitty Bang Bang!
KJ: I would want to live inside the second Mamma Mia movie and spend my days singing and dancing on a beautiful island in Greece!
AS: Harry Potter.
KB: Casablanca. Just the bar. Or Singin' in the Rain. Or The Godfather's house and office.