It's the time of the year we see and feel change and reflect, not only on the changing colors of the leaves, but on our lives too. See how the REACH team has reflected this past year with gratitude.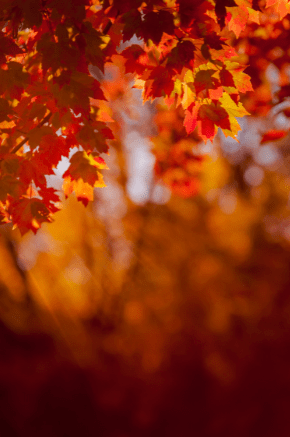 Aaron
As I reflect on 2022, I'm constantly reminded of the two things I am most grateful for: family and health. This year saw the birth of our son, Jack, who is an absolute delight and adds so much joy to our lives. We are blessed to have three healthy, happy, spunky kids. January also marked five years post-kidney transplant for me; an annual reminder of my new lease on life and to make the most of the little joyful moments. In a complex, constantly changing world, I stay grounded by remaining grateful for these simple things often taken for granted.
Amy
I am so grateful for the opportunity to continue learning, improving, and growing everyday in my professional skills, my empathy, and my understanding of the world. I am thankful for the beauty of nature and grateful to apply myself wholeheartedly to protecting that beauty by playing a tiny role in this transition to electrified transportation. I remain deeply grateful for my family and friends.
Caitlin
Although it may be paradoxical, I am thankful for the "valleys" one must undergo in the different seasons of life. While this year hasn't been the easiest, I appreciate the periods of trials and tribulations that have turned into lessons and points of growth to become a better person, coworker, friend, and wife. "
Every season is one of becoming, but not always one of blooming. Be gracious with your ever-evolving self
" — B. Oakman
Cassius
This year I am beyond grateful to be with a healthy and loving family, and to celebrate my son's first birthday! It's been a year of many challenges and indeed a time to be grateful for the love and light that guides the way forward. We're made better people by those present in our lives, to whom I express undying gratitude for all the hugs, nudges, and everything in between.
Elanah
As I sit and think about everything I am grateful for, I am overwhelmed by the thought of family and friends. The last few years have been filled with so much uncertainty for everyone. However, my family and friends stood steadfast for me and provided support that got me through the year. I am grateful for a partner that makes my life that much easier; for my pup, Indie, who forces me to slow down and enjoy the little things; and for a career change that allows me to do work that I enjoy.
Elisha
This year, I'm especially grateful to have something I used to frequently take for granted: my parents. I'm grateful they are both healthy and able to continue cultivating their hobbies that they're passionate about (like gardening and walking our family pups). I'm thankful that I get to spend time with them regularly and that I have them both as my pillars of support.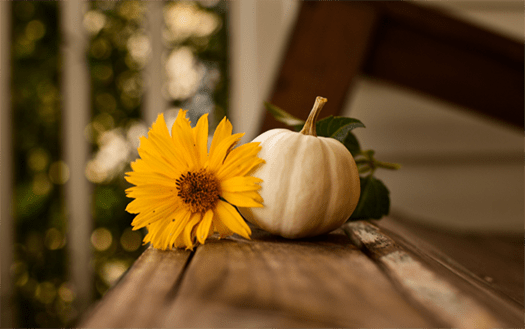 Graham
I am grateful for coffee, for sushi and sci-fi. I am grateful for flowers, for butterflies and platypi. Most of all I am thankful for Love, for you and towards me, love for the universe and the birds and the bees.
Keely
This year has brought a lot of exciting changes for me, moving to San Diego being the biggest one. It took a long time for me to find a place with my best friend and pups so I am very grateful to finally feel grounded and where I want to be. I am also grateful that all my friends and family are happy and healthy.
Kirk
I can't even say all the things I'm grateful for at this crazy time – my family, close friends, a thriving company, and undying optimism. I'm grateful that I have team members that keep me on track and a culture here at work that is continuously focused on getting better. And let's face it – if you can write words like this you've already won the intergalactic lottery. Grateful!
Lisa
I am so very thankful for all of the frontline workers who have helped to keep us safe, and who continue working hard to provide all of us with goods and services. Food delivery and restaurant workers, rideshare and public transportation workers, retail workers, healthcare providers, first responders, teachers, and more who have to stay in frequent contact with the public all contribute to the safety and well-being of ourselves and our loved ones. Thank you!
Matt
There are 3 things I am grateful for this year and every year. I'm grateful for my health and vitality. I am grateful for my family as they continue supporting me through life's unexpected moments. I am also grateful for the power of laughter.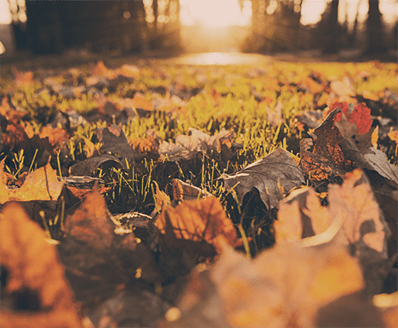 Nathanael
Taking the time to reflect on the past year and remember what we are grateful for is important for setting goals moving forward. What was it that made us feel satisfied with ourselves and our efforts in the past months? For me, it was finally becoming a homeowner and providing a stable place for my family to live. I'm also grateful for the opportunity to put my communication skills into practice with REACH, and to help advocate for positive changes in society by encouraging EV adoption.
Nicole
This year I am immensely grateful for my weird but adorable puppy, Appa. And I am always thankful for the ability to immerse myself in my lifelong loves. Shout out to writing, cooking, movies, books, dancing, and my bike.
Oshi
I am grateful for a fabulous life and appreciate each day. I have many blessings – a beautiful and loving family, a career that I enjoy and a home environment that is warm and inviting.
Susan
This season I am grateful for
My general good health and that of my family.
My healthy work environment and great co-workers who make me feel appreciated and valued.
My puppies who always greet me with bounces and love even if I've only been gone for 3 minutes.
My little family and the joy they bring me.
Thuy
I am grateful for the opportunity to share my gratitude for my family, the REACH Team, and the amazing chance to contribute to making the world a better, safer, healthier place for us all! I am grateful for friends, coffee & tea, nourishing food, pen & paper, fresh air, and community-minded folks to help foster a sense of belonging. To simply be alive – what a gift!