October is Adopt a Shelter Dog month and we wanted to share our passion for pet adoption! We agree that adopting from shelters is a great way to find a new family member and to rescue a dog in need. With 6.3 million animals entering shelters every year, pet adoption is crucial!
Amanda – Furever Foster
I am an animal lover through and through, so, when I moved to Arizona and my realtor happened to also run a rescue for dogs I jumped at the chance to become a foster. Our very first foster was a far too skinny Vizsla/Pitbull mix that was withering away at the shelter. On the way home my husband named him Outlaw and I immediately dubbed him our gentle giant. Needless to say, we absolutely failed at fostering and adopted him.
Our next couple of fosters were smaller dogs that moved through our home pretty quickly. Then came Elwood, who would live with us for close to a year. He stole my heart and I turned into a blubbering mess the day I said goodbye. His adopters were amazing and gave us annual updates until the day he crossed the rainbow bridge. His final years couldn't have been better and the thought that I helped him live his best life for his remaining years makes it all worth it. 
Over the years we have had somewhere around ten different fosters. And somehow between it all, my sister and I adopted sibling puppies from a local shelter.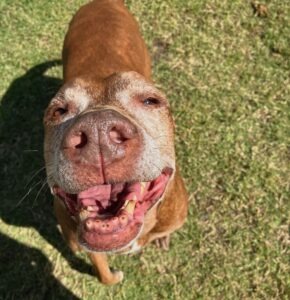 Currently, we have three dogs (ranging in size from 5 to 90 lbs and 5 to 15 years old) and one I have lovingly begun calling our "forever-foster." Nina, a 14 lb terrier mix, has been returned by potential adopters four times. After the last return, we resigned ourselves to the fact that she didn't want to live elsewhere and made her part of the pack. Now, our fur-kids spend their days lounging on couches and going to doggie daycare. 
Fostering has been one of the hardest yet most rewarding things I have done. It fills my heart that we are able to provide a stable, safe environment for those in need.
Erin – Out of State Adopter
This is my crew — Quinn, Serena, and Fiona. Each of them are shelter dogs from Texas, although I live in Massachusetts and rescued them at different times! One of the things I've learned about dog adoptions is that there are usually far more dogs in the southern U.S. than people who want to adopt them. But there are fewer dogs available in the northeast, so there's a whole network of volunteers who post southern dogs for northerners to adopt.
That's how I got each of my girls: Quinn flew cargo from Dallas; Fiona rode the doggy bus up from Austin; and my husband adopted Serena on an impulse when we were visiting family in Houston — she flew back under his seat!
We ♥️ our shelter dogs!
Jeff – Shelter Advocate
We are members of the AKC dog show scene, so we have purebred beagles who compete in conformation, agility, and rally/obedience events, and a golden retriever who is dabbling in hunt trials. One of the reasons I like working at REACH is that they are able to have the run of the house while I'm working from home and that I can keep an eye on them – they constantly make me smile! 
I keep up with the local shelter scene by volunteering at the local humane society. We fostered a beagle and I'm actively helping with their efforts to raise the capital to build a new shelter here in Columbia, so giving back to the adoption community is important to us. Every dog deserves a good home no matter if they're a purebred or a mix!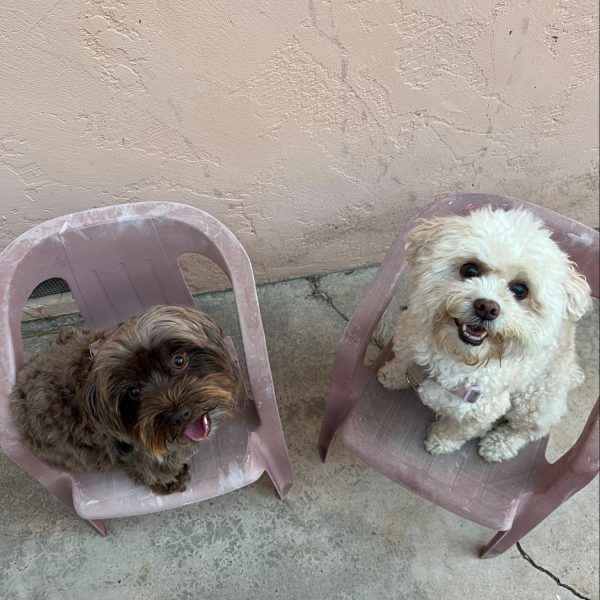 Keely – Future Adopter
While I have two dogs, I have not adopted one yet. I understand the importance and try to donate to help the many dogs looking for a home. Shelters are sadly overcrowded and many pups have to be euthanized before they've started their life. My future fur babies will be adopted. The Asher House rescues dogs and brings them home to a huge property in Oregon where they continue to live a happy life – I recommend checking it out!
Kirk –
Serendipitous Sidekick
We've had a rescue in our lives the past few years. Sienna's exact age is unknown, but we think she was roughly 4 when we got her. It's been awesome seeing her integrate into our household and watch her underlying anxiety slowly dissipate. We adopted Sienna just as her time in our local shelter was coming to a close, and who knows what the next phase would have been for her. Instead, she's become an integral part of our family and household and a constant reminder that we need to get outside! Being part of a rescued dog's life is a very gratifying thing for all of us. We're so grateful!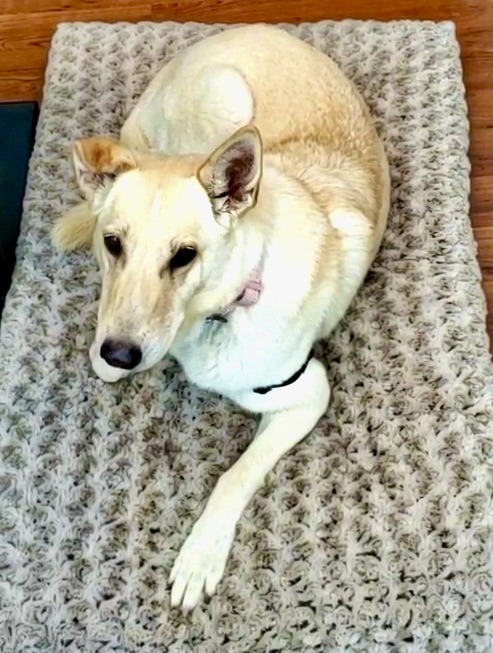 Stephanie – Animal Whisperer
I have a long history of taking in pets in need. It started when stray cats would show up at my house, usually pregnant. I'd take care of them and make sure they got to a vet and were spayed afterward, including all babies. Now, I'm the person known locally for taking in injured cats, helping them to get the care they need, and then helping them to find an indoor home.
In addition to taking in stray animals, I have rescued 3 dogs and 7 cats. I also volunteer at the Perry County Animal Rescue on Saturdays, and any time I can fill in. It can be a struggle to see what the animals left at the shelter, or found wandering the woods or mountains, have been through. However, seeing them grow in their trust of humans, helping them to gain weight and get better, watching as they learn how to play, and what real care looks like, is absolutely worth it. So many have pulled at my heart strings that I am sure we'll end up fostering one soon.
Susan
– Foster Parent
My favorite breed is Rescue! Everything started for us 3.5 yrs ago when we offered to foster a dog for an individual. Wick, a German Shepherd Husky mix, turned out to be the best dog ever!
A year after Wick arrived, we decided to get a puppy. I started looking at the shelters to see what might be available. And bam – there was a German Shepherd Husky mix puppy up for adoption. We adopted Ryker in February 2021 from Austin Pets Alive – he turned out to be an Anatolian Shepherd! He's 100+ lbs. and my heart dog.
Lady was our first senior foster – we took her in after her owner passed away without leaving any plan for her. She was a German Shepherd, 15 yrs old and one tough old broad. We were lucky to have her for 14 months before she passed peacefully.
Earlier this year we answered a call to foster a Great Pyrenees who was rescued off the street by Jack-Jack's Pack. He was badly hurt but unbelievably sweet and good natured. He led us to getting involved with the Texas Great Pyrenees Rescue group. Porter, now Simon, was adopted a month ago and found his furever home. 
Our latest shelter dog, Lola, is a young female Great Pyrenees mix. She is very sweet and wants to be right next to the humans. 
Fostering has been an emotional but satisfying journey. Fostering and adopting dogs gives us the opportunity to make a difference.