The REACH team has been enjoying the sunshine this summer! Summertime welcomes the opportunity to catch up on all the things you miss throughout the year. For us, that means reading, watching, and listening to our favorite things. Here's a look into what our REACHers have been up to this summer. We hope you'll find inspiration for your next read or binge-watching session!
Amanda
Reading: I have been on a thriller kick for a while now and I was lucky enough to have a colleague give me a book by Ruth Ware, Zero Days – which she highly recommends! I just started it and am hooked!
Watching: Currently, my husband and I are hooked on watching the last season of Married at First Sight. Yes, it's a guilty pleasure.
Listening: I listen to a lot of different music so instead I will share my favorite podcast, My Favorite Murder. If you aren't into true crime, this isn't the podcast for you!
Erin
This summer, I want to read Stephen King's Fairy Tale, although I haven't gotten to it yet! It's described by Amazon as "dark fantasy" (not horror). They call it a "spellbinding novel about a seventeen-year-old boy who inherits the keys to a parallel world where good and evil are at war." Looking forward to it!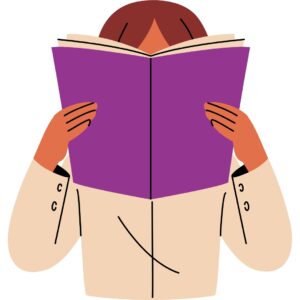 Graham
Reading: The Dark Forest by Cixin Liu
Watching: The Foundation
Listening: Ashnikko
Gus
Reading: American Gods
Watching: The Sopranos and Succession
Listening: Noah Kahan
Jefferson
Reading: "Furious Hours: Murder, Fraud, and the Last Trial of Harper Lee" by Casey Cep. Set in Alabama, the true crime story involves a rural preacher accused of killing five of his family members for insurance. The trial was attended by "To Kill a Mockingbird's" author who was researching the case as the subject of a book that she meticulously noted but never completed.
Watching: We're late to the game, but "The Bear" on Hulu is our latest binge. As foodies, the prep and cooking scenes are mesmerizing!
Listening: I have VERY eclectic music tastes – right now it's 60s and 70s soul (Earth, Wind and Fire, Stevie Wonder, Sam and Dave, George Benson, Aretha), with a sprinkling of the "Barbie" soundtrack and Brandi Carlisle for good measure.
Judy
Watching: Limitless w/Chris Hemsworth
Listening: Tony Bennett recordings & interviews (he just passed at age 96), The Retrievals (per Lisa's reco), Fresh Air and This American Life during my weekend getaway car rides.
Keely
Reading: Throne of Glass
Watching: The Summer I Turned Pretty, Only Murderers in the Building, Love Island 
Listening: Zach Bryan, Tyler Childers, Ocean Alley, Parcels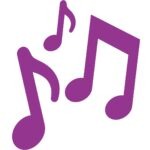 Kirk
Reading: Atomic Habits
Watching: Any old dumb funny famly movie from Netflix, most recently Uncle Buck
Listening: Taylor Swift. Wonder why?
Madeleine
Reading: Hidden Figures
Watching: Nothing really; latest was Bridgerton
Listening: I've been listening to a lot of Chopin while I work recently. Favorite composer by far
Michelle
Reading: I only read children's books
Watching: Catching up on last Fall's season of Law & Order SVU
Listening: "Peaches" by Jack Black, all things Taylor Swift, and Katy Perry "Roar" (these are on repeat every. single. day.)
Oshi
Reading: The Rose of Shanghai
Watching: The Diplomat
Listening: Miles Davis Greatest Hits
Stephanie
Reading: The 12 Week Year and The House Across the Lake
Watching: Cruel Summer and The Summer I Turned Pretty
Listening: 90's R&B mix on Spotify
Susan
Reading: Magic Lessons by Alice Hoffman, a prequel to Practical Magic
Watching: The final episodes of The Marvelous Mrs. Maisel
Listening: Unfortunately the radio while driving – my new-to-me Jeep doesn't have bluetooth (yet!)
TK
Reading: Wikipedia articles on random people, places, events, and things
Watching: Whatever YouTube's front page suggests to me
Listening: Brent Mason's catalog as a session guitarist