While 2020 has turned out to be much different than many of us expected, at REACH Strategies, we still find many reasons to be thankful. Let us tell you in our words what we're thankful for this year!
Amanda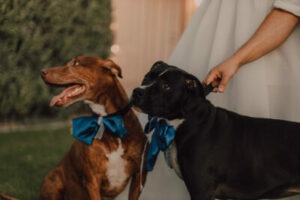 I am grateful for many things. Professionally, I am grateful for the opportunity to contribute to work I am passionate about and that is fulfilling. I am grateful for a wonderful team – the people I work with are equally as passionate and driven. Their support and comradery makes REACH such a wonderful place to work. 
Personally, I am grateful 2020 has given me the ability to slow down and spend time with my family. But most importantly, I am extremely grateful for all the effort my family put into making our COVID-safe wedding happen! 
Keely
While hard, I am grateful to be busy with school and work! Having to stay at home, I am happy I have something to focus on and be working towards. Plus, I get to do it all with my dogs by my side!
Spencer
2020 has been a roller coaster ride for a lot of people. For me, I really have to focus on the good to make it through the day. I'm thankful for my mom first and foremost because she is one of the main people at the hospital frontlines. I'm thankful for the positivity my girlfriend brings to me each day. I'm thankful for the love my dogs bring to me every morning with their cold noses upon my face before the sun even breaches the mountains. And, I'm extremely thankful to have a house and a yard.
Heide
I'm incredibly grateful for all the new things in my life! (except covid lol no thanks) 
My new position at REACH has given me opportunities to learn about EVs and the great effort it takes to pull together a successful campaign, no matter when or where it is. I'm grateful for a team that not only works and flows so well together but has made a space in their tight circle for myself and others to join. 
I'm also grateful for my past experience at a newspaper which has helped expand my critical thinking expertise, honed my organizational skills, and pushed me to question everything. All of these have helped me succeed in 2020 despite many obstacles, nationwide and personal. 
What I've come to take away from this umultuous year is that life keeps going, people continue to move forward no matter the snags that catch us along the way. Change is the only constant and with presence and effort, we can strive to make our changes positive. Positive not only just for us but for the world and future generations. I'm grateful for the opportunity to be a part of such an important time in human history and hope my personal and professional efforts serve my communities in a meaningful way. 
Tim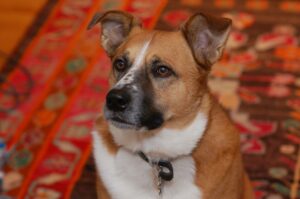 I'm grateful for family and friends, and the ability to keep in touch with them using the latest communications tools. For the chance to spend extra time with my immediate family. For the opportunity to work with people I respect toward a mission that aligns with my values. To have hope that the solutions to some of the most pressing challenges of the era are within reach and getting closer. And finally, to be able to walk in the woods near my home with my dog. 
Tammy
2020 has been an extremely crazy and stressful year for everyone.  
I am so thankful for my children. They have been able to adapt to this ever changing world with a very open mind.  I am also very thankful for my family and our good health.  Hoping 2021 will be the light at the end of this crazy tunnel!!!
Sarah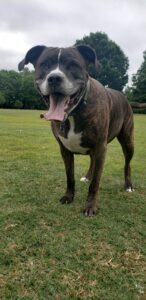 In a world turned upside down by a pandemic, I'm thankful most for our essential workers (doctors, nurses, researchers, grocery store workers, janitors, postal workers, etc.) who have stepped up to help us all. I'm also very grateful that we live in a digital age where we can call, chat, video, and interact with friends and family worldwide.
Social distancing and quarantining are challenging but very important for us all to do. I'm grateful that we can lean on technology to connect us when we can't be in-person, and  I'm extra thankful for every person who shows respect to our essential workers by masking up and staying safe. On a lighter note, I'm also grateful for the abbreviated MLB season that will surely come with an asterisk mark, so my losing Kansas City Royals don't have to feel that bad. 
Finn
I've been very thankful for the inclusion as well as the initiative and perseverance of the entire REACH team. I was especially struck by how we learned to work differently this year. It was great to be part of a collaboration to create new EV education tools and great to see the whole team come together on how we conducted that work. 
Amy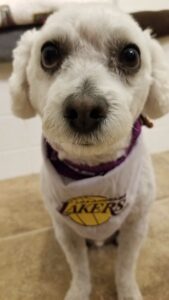 I'm so thankful for my health, a safe place to shelter in place during a pandemic, the beauty of nature to soothe my soul when I can no longer take the same four walls, and technology that keeps me connected to the ones I love. Grateful to be part of a hardworking team that wants to make the world a better place for all of its inhabitants.
Kirk
I'm grateful that we've got a group that so values each other and the work we do as we all have moved through a very difficult year. Our hearts and thoughts go out to people around the country as they work through what can be difficult times. Our collective commitment to service has been an abiding resource during this entire period. Best thoughts and wishes to everybody as we wrap up a trying 2020, with high hopes for a much better 2021.
Maggie
During this dumpster fire of a year (and indeed, every year) I am overwhelmingly grateful for the unfaltering support of my parents. This week especially, while taking a step back and looking at the things in my life I take for granted, I feel so lucky to be safe, healthy, and employed. Celebrating the everyday victories has kept me going!
Leynah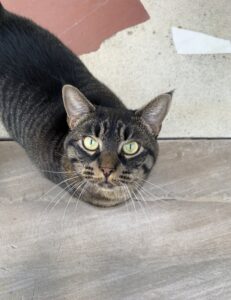 2020 has been difficult in many ways, however, I am grateful for so many things in my life. I am thankful for the amazing team I get to work with and the difference we are able to make every day. Most importantly though, I am thankful for the health of my family and friends and the undying support I have in my life.
I am extremely fortunate to have a fat, adorable cat who always has to be on my lap, my husband who can always make me laugh no matter how difficult the day, and the fact that the Dallas Cowboys may still make the playoffs. 2020 was indeed hard, but it has given me skills that will make 2021 a year I am excited to tackle.
Despite the many challenges we have faced this year as humankind, let's keep the faith that the work we're doing, and the struggles we face will result in changes that are better for us all.
Happy Thanksgiving everyone!