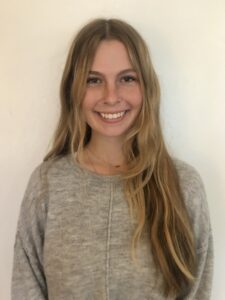 My name is Keely Mairs and I am the new intern at REACH Strategies. I am from Marin County and currently live in Santa Barbara attending University of California Santa Barbara ( UCSB) and going into my 4th year as a Sociology major. From living in the hills of West Marin to living on the beach in Santa Barbara, I love to be outdoors. I try to be conscientious about my impact on the outdoors I love so much and I want to do my part to protect it. 
Before I was an intern, I worked a few electric vehicle test drive events REACH produced in Marin. Seeing how REACH connects with people to offer real solutions to some of our biggest problems including climate change, I knew I wanted to do more to find out what role I could play in bringing about positive change.   This internship will and already has allowed me to be more consciously aware of the environment around me and what actions we can all take to be more sustainable. 
Excited to Go Electric
Here in Isla Vista, Ca., electric Lime Scooters cover the streets of my town and before the pandemic I used them a lot. I hadn't thought much of this, but now, having read an immense amount of articles on everything and anything electric, I have a bigger appreciation for electric transportation… even in scooter form. While I have only been with REACH for a brief moment, I have been reminded to be more environmentally aware and this is exciting for me moving forward in my work with them.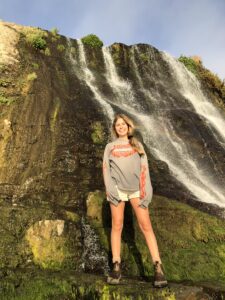 Going to UCSB I have been immersed into a very environmentally conscious community making this internship a great fit for me. When I was first offered this opportunity at REACH, I admittedly was very anxious as this was nothing like I had done before. Until now, I had never had an internship which is what made this a nerve-racking, but also, new, and exciting experience. Having an internship is viewed as vital in setting up students for success after college and for this reason, I am not only grateful for this opportunity, but I also feel I need it as my last year quickly approaches. 
Bright Future Ahead
So far the beginning of my work at REACH has been nothing short of great and it hasn't been as nerve-racking as I thought. The team is very supportive and they've already found ways for me to contribute to projects. I am hopeful that this experience creates a bridge for me to learn new skills, network, and overall give me a taste of the working world. I'm excited for this opportunity and can't wait to share more about my experience in a follow up blog. 
Stay tuned!