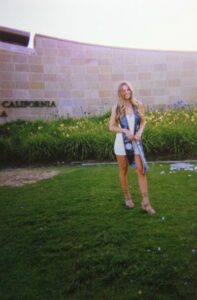 Hi again! My name is Keely, you may remember me from my 2020 Intern blog post … I'm still here but now as a full-time Communications Specialist! I have come a long way since then, from working on the social media side of things to an administrative role part-time, to now having a full-time position. Since starting at REACH, I have graduated from the University of California, Santa Barbara, with a degree in sociology! While it was a hard experience thanks to COVID, we made it through. Since graduating I have been trying to find my passion and grow in the working world which REACH is helping me accomplish. 
Here's more about me – and what has happened since:
Have you lived in the same place your whole life, or have you moved around?
For the majority of my life, I have lived in Marin County, CA, in the Bay Area. The only times I escaped the bubble that is Marin (a beautiful bubble might I add) was studying abroad in Florence, Italy, and Santa Barbara when I transferred to UCSB. Both of which were very temporary. BUT, as of recently, I have moved to sunny San Diego! A new and exciting adventure I was more than ready to embark on. 
What are your hobbies?
One of my favorite hobbies is camping, which became the silver lining of COVID for me. I have gotten to go on many camping trips with my friends over these past two years and made the most precious memories from them. If you haven't camped in Big Sur, CA, on Plaskett Ridge, I highly recommend it! Another hobby of mine that I am still fairly new at is sewing. I bought a sewing machine over a year ago to learn how to make my own clothes. While I wish I had more time to start sewing projects, I have made a handful of items that I am very proud of. 
Who motivates you or has impacted you in a significant way?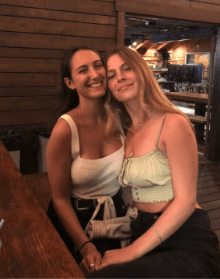 I have many passionate and driven people in my life, including my lovely REACH colleagues, that have motivated me to grow! I was the first in my family to graduate from college, so I have encountered many roadblocks where I did not know where to go next. This made me turn and look to my friends and peers to see how they take on life, work, and everything in between, which has gotten me here! Now as I grow at REACH, I have my colleagues to look up to and learn from as well. I feel very grateful to have so many smart and driven people around me and I am excited to take on the electric vehicle world with them!