National Drive Electric Week (NDEW) is a nationwide celebration to heighten awareness of today's widespread availability of electric vehicles. They are fun to drive, are less expensive and more convenient to fuel than gas-powered vehicles, are better for the environment, promote local jobs, and reduce our dependence on foreign oil.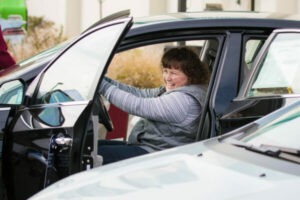 Even with a nationwide lack of inventory due to the semiconductor chip shortage, NDEW provides a unique opportunity to engage and educate the public on topics like local charging stations, available tax incentives, and the multitude of models that can fit urban, rural, and suburban lifestyles.
Here are a few ways to help folks get plugged into EVs!
How we plan to celebrate throughout the week
One thing we love to do at REACH is to prove that driving electric can be accessible and reasonable to all. For too long have plug-ins and hybrids seemed like a luxury for the few, but it's finally becoming a more affordable, simple, and practical choice for us all. Our Live Online events are just a few tools that we use to boost education and outreach about the upcoming era of EVs.
EV 101: An Introduction to Electric Vehicles
Our virtual road trip takes those curious about EVs on a cruise through a brief introduction of its many benefits, local and regional charging infrastructure, and available incentives. Guest speakers from the community join the ride to answer questions and help participants determine if an EV could be right for them.
EV 201: Finding the EV For You
Bring a mug of hot cocoa, a favorite snack, and hang out with us in our virtual backyard for a TV night as we learn about EV models currently on the market, charging considerations based on your housing, available incentives, and next steps for bringing your EV home. On the watchlist are two modern classics: EV Hunters and TREVIA.
The EV party is year-round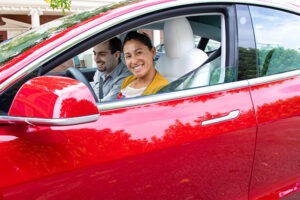 The road to a fully electric fleet is going to take time and consideration, but we want to make the journey enjoyable and stress-free. Test drive events are a great way to gauge if EVs really are a fit for you, and possibly, your whole family. We invite local car dealerships, food trucks, and entertainers to create a pop-up festival that can be enjoyable for everyone, with EVs at the heart of it, whether cars, bikes, or even buses. Community members can test drive a variety of EV models available in their area to help them feel more comfortable in learning about the vehicles.
Here are a few key data points we have collected from delivering thousands of these experiences:
More than 79% of participants indicated immediately following their test drive that the experience improved their overall opinion of electric vehicles.

In the several months after the events, 85% of participants spoke with family or associates and 74% researched online about EVs.

Over half of attendees take additional test drives after events and a third visit a local auto dealer for more EV information.
The road to electrification is being paved, one test drive festival, virtual road trip, and episode of EV Hunters at a time. Even as the holiday season closes out, the work to clean our air and transportation systems will require some lively and accessible lessons, tailored to the communities we are engaging.
Do you want to create a one-hour Live Online EVent or a test drive festival?
REACH OUT to us to explore options for celebrating together next year or supporting your local movement to transition to electric.