Thinking about our resolutions for the new year requires a reflection on the past one. What part of ourselves do we plan to take with us, leave behind, or transform? Well, let's tell you in our own words.
---
Amy
I want 2022 to be the year of fearlessness. I don't mean I'll be ditching my mask, but rather, I will embrace the things that seem large and scary and see what happens! Who knows how long any of us have left on this Earth … I want to make it count!
---
Graham
I love nature and have found that spending time outside helps me stay happier, more relaxed, and get better sleep. In pursuit of a better me in the New Year, my goal is to spend at least 30 minutes on a run or walk outside each day.
---
Elisha
My main goal for next year is to move out of my parents' house and return to the Bay Area. I'm looking forward to closing the long-distance gap that I share with my boyfriend and sharing our first home together.
---
Caitlin
I went out of state for college twice, so needless to say, I acquired many student loans. As newlyweds, both my partner and I have a long-term goal to be debt-free by 2024. Heading into 2022, we will continue our financial "baby steps," and hope to pay off all his private student loans before tackling my federal ones.
---
Susan
My new years' resolution is to keep moving and growing in a gratitude mindset. Both of these things have made the rest of my life better!
---
Nick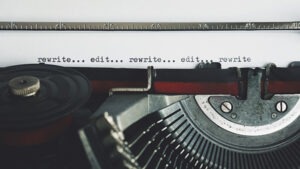 I have a big goal and resolution for the New Year that I am very excited about meeting and accomplishing (often times after a few months, or days, or hours) this year. My goal is to finish a manuscript of one of the stories I am working on. My resolution is to make sure I continue to practice boxing multiple times a week because it has been a huge improvement to my health!
---
Jon
My one goal this year is to practice self-expression by engaging with my many curiosities. Through things like rollerblading in new places, learning the bass guitar (a recent purchase), exploring New York City and the northeast, reading more stories and essays, practicing journaling, and getting back into fashion and photography — I believe I can make this year a milestone in my journey of self-growth.