Depression, anxiety, addiction and a host of other conditions plague millions across the U.S. and around the world. Doctors and therapists continue to work to help these patients, but university researchers and start-up technologists are hoping to accelerate treatment and improve lives on a massive scale.

This is what I learned at a symposium on the future of brain health in January in San Francisco by Founders Fund, a venture capital firm that invests in transformational science and tech companies. I heard about breakthrough therapies, companies using technology to enhance or replace traditional behavioral health treatments, apps designed to make it easier to meditate, and public-private partnerships leveraging a massive trove of genetic research data to better understand mental health. The symposium provided a stigma-free safe space for deep conversations about mental health.
I was at the symposium in support of the Heffter Research Institute, a nonprofit that partners with REACH to raise awareness of its research exploring the potential of psilocybin, the active chemical in psychedelic mushrooms, to treat anxiety, depression, addiction and other psychological conditions.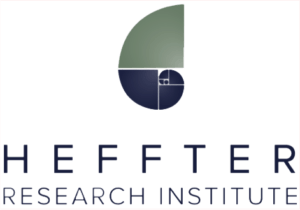 At the symposium, NYU psychiatry professor Stephen Ross presented the results of his new Heffter-funded study, which found that a single dose of psilocybin, in conjunction with psychotherapy, reduced anxiety and depression in patients with life-threatening cancer diagnoses.
I was familiar with Dr. Ross's findings from our work with Heffter to support the public unveiling of the NYU study findings (and similar findings from Johns Hopkins). During that effort, we helped ensure that journalists at the New York Times, Washington Post, Los Angeles Times, Time Magazine, and The Atlantic, among others, had the information they needed to review the work for their reporting.
I was less familiar, however, with other emerging technologies. Here is a sample of the companies that were sharing their stories at the symposium:
The common thread between these companies is that they are seeking to address existing and growing mental health needs. Many of the CEOs in attendance talked about their personal connection to mental health issues — sometimes their own struggles, and sometimes those of a loved one.
REACH often talks about the cause being our client. This allows us to work with a variety of partners seeking to improve sustainability, safety, health and prosperity, from large foundations to small nonprofits, from state and local government agencies to socially conscious companies and corporations.
That some of these companies are using a for-profit model does not diminish the importance of their work, the value of their mission, or the depth of their commitment. In fact, companies that can provide a return on investment to shareholders can use outside funding to solve critical problems. Everybody has a role to play.
It's inspiring to think about the ways that technology and science will address today's challenges, making life better for those who are suffering. We are excited to learn about these efforts, and are always looking for mission-driven partners who are trying to tell their story.