In REACH's work, it's clear how much we care about the environment – but we also live pretty environmentally conscious lives outside of work! To celebrate Earth Month, we all sat down virtually together to discuss our successes and obstacles in incorporating sustainability into our everyday lives.
Enjoy this excerpt from our discussion, and pick up some good tips and tricks along the way!
What does Earth Month mean to you?
AS: Earth Month is always a fun time to share my favorite tips and tricks and learn from others.
CC: It's a reminder for us to make conscious considerations of changes both large and small.
ES: Earth Month takes me back to childhood days when we'd plant trees in schools and participate in assemblies teaching us ways to help the environment. Now, as a mom, I look forward to instilling the same values into my son.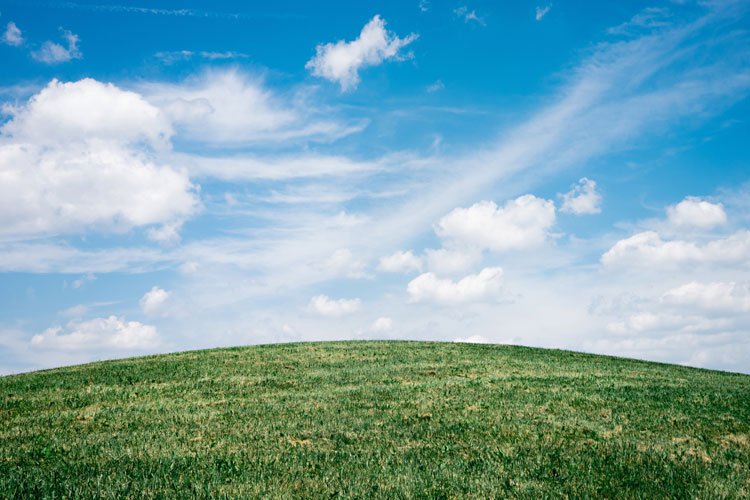 KB: Fundamentally, our work is about hope, optimism, and the belief that if we work hard and smart we can ensure a better future for everybody.
LD: I think back to the first Earth Day 51 years ago and how it has brought such meaningful awareness and action to the issues of our climate crisis, which becomes more crucial every day.
AR: Earth Month is both a chance to pause and celebrate the beautiful planet we live on. It really is a great opportunity to highlight and learn about the different ways organizations and retailers alike are working to save our planet.
KM: Earth Month is a time to appreciate our earth/environment and also reflect on how far we've come to be sustainable and how far we still have to go!
Tell us about your experience with eco-friendly products.
Any recommendations?
AS:Grove.co, EarthHero, Tata Harper, and Cocokind.
CC: Pet-friendly lawn and garden items, vinegar and baking soda, and silicone-based, reusable food storage containers.
ES: Laundry Sheets by Laundry Club.
LD: Vinegar, baking soda, and washable cleaning cloths – and Dr. Bronner's products.
KB: Electric cars!
SF: Mrs. Meyer's.
AR: Shampoo bars.
MB: Rosen skincare, Girlfriend Collective activewear, jar deodorant from Schmidt's. Be sure to avoid essential oils in skincare (even diluted, they can mess up your skin) and baking soda in natural deodorant if you have sensitive skin! Also, go for hemp over cotton – it uses WAY less water to grow and is naturally insect-repellant, which means no pesticides are needed.
FO: 4ocean bracelets, where some of the proceeds go towards water cleanup.
KM: A bamboo toothbrush, reusable cotton rounds, and using a reusable water bottle, straws, and bags.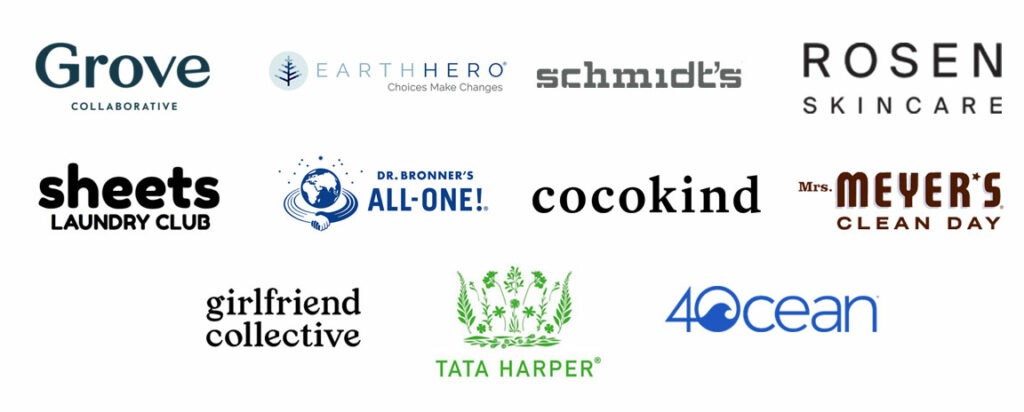 Do you have any tips for making your lifestyle more environmentally friendly that have worked especially well for you?
AS: Trial and error is key to success. There are plenty of more eco-friendly options and not all are great. Don't give up!
CC: Research, read, and don't ever think that you know it all. Trust science. Educate yourself and look at the data. No change is too small.
ES: Start small. Take a visual inventory of the products you're using that contribute to waste and begin replacing them one at a time with eco-friendly products.
SF: I am an avid sailor, and when you're on a boat for extended periods, you have a finite source of water. You make small changes like turning the water off while brushing your teeth and showering faster! We are more aware of what type of products go into the drains – and therefore into our sewer system or the ocean when boating and in our daily lives.
AR: Hang dry your clothes (it's also better for your clothes!), wash with cold water, use a reusable water bottle, skip the straw when you dine out, bring your reusable bag with you to the grocery store, and if you like craft beer, consider a reusable growler instead of purchasing individual bottles.
MB: Cut the excess from your life. You don't need it!
FO: One good way to reduce your carbon footprint is by making small changes, like eating less red meat.
How have you overcome obstacles to making sustainable lifestyle changes?
CC: Smaller, rural towns tend to have a lot fewer options so you have to really do your own homework. Also, your peer groups can be hugely influential. I think making conscious efforts with friends tends to make change easier.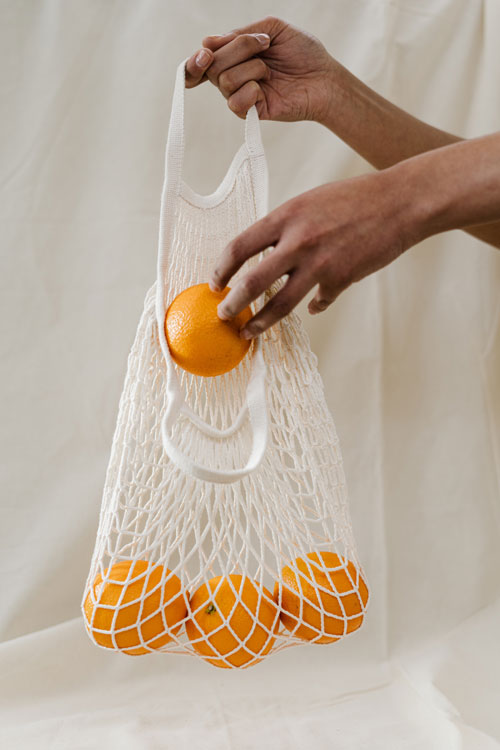 KB Educate yourself. The more I learn, the more I can come up with options and choices that work for me.
LD: I was successful in convincing our city's planning department to require a developer to install and activate solar panels on a new hotel being built downtown. 
AR: Don't start big. Make a change that you will be able to keep to and then when that becomes natural, take on the next change.
MB: I have a background in fashion and the arts, and it became very clear to me early on that film and TV and fashion are some of the worst contributors to waste. One of the reasons I got so burnt out in the business was the feeling of helplessness, but here we are at REACH!
KM: Luckily many people in my life live very sustainable lives and actively think about ways to be more environmentally friendly, and that has pushed me and reminded me of what I should be doing too. I also have taken a class on consumption and waste at UCSB and that definitely influenced me to change my lifestyle.