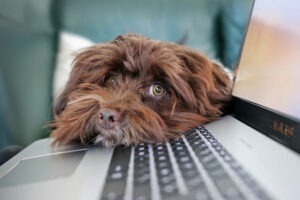 The pandemic of 2020 ushered in a new era for events. With in-person gatherings canceled, people turned to the comfort of their computers to connect with one another. We sought to replicate live entertainment by streaming concerts and watching Zoom plays. Colleagues created virtual happy hours, and groups of friends met up for virtual trivia. It's important to note that the pandemic did not create virtual events; webinars and virtual games already existed before 2020. It did, however, make them invaluable to the mainstream as they became the only way to safely connect with the outside world. These events were born out of a need for connection, distraction, and education – and after a full year and change, they're still here. How has this need for online connection advanced virtual innovation, and how can we continue to capitalize on those successes?
As the vaccination rollout continues in the United States, the once robust virtual event market is seeing some decline. Rumblings and whispers of "virtual event fatigue" have been heard as some event hosts watch their numbers dwindle. It makes sense: people are starting to have other options, and are eager to spend time outside and catch up with loved ones. But it does not mean virtual events are dead. They will still have a place in the future, and we're excited to adapt with it.
Making Virtual Events Work in a Post-Quarantine World
Going forward, virtual events will have two distinct kinds of competition. The first is natural – with the ability to gather reinstated, physical events will be back in more or less the forms we knew them before. Concerts, conferences, plays, and community events will be back in person. While some virtual variations of these options may persist, they will be much fewer as people look to be in each other's company again.
The second is, of course, other virtual events! The competition has gotten pretty hot this past year, but we think that this form has its place and it's here to stay. Virtual events allow people to connect with those who have their same interests, learn about subject matters of interest, and network with professionals across the country and globe.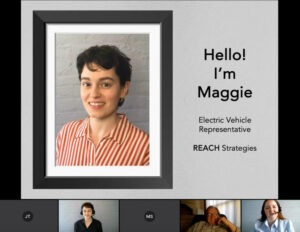 Part of a Strategy
Some organizations didn't have time to crack the virtual event code, resulting in attendees sitting through hours of uncertain hosts fumbling through technological challenges and participants with no Zoom etiquette. It's understandable, but going forward it won't be tolerated by audiences, making it more important than ever to plan events with care and thought in order to deliver enjoyable experiences. The best virtual events are the ones that engage, educate, inspire, inform, and entertain, and these will be the events that continue on well past the pandemic.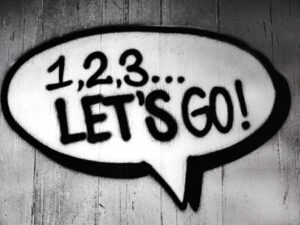 At REACH, we are privileged to partner with many organizations in creating dynamic and fun virtual experiences. They've been a great resource during the pandemic, and we believe they have a permanent place in our future. Virtual events still provide a great opportunity to connect with people where they are. We believe they play a key educational component on a journey that will include multiple touchstones not excluding physical events. Taking the time to get the events right helps ensure they are effective and productive uses of everyone's time. In our virtual events, we not only present information in manageable ways, we engage meaningfully with our audiences. With strategic visuals and thoughtful interactions, our audiences walk away from our events without that sense of "virtual event fatigue." We're proud to help keep this valuable practice alive. 
Interested in how virtual events could be a part of your strategy? We'd love to chat possibilities with you!