What is your favorite song and why is it your favorite?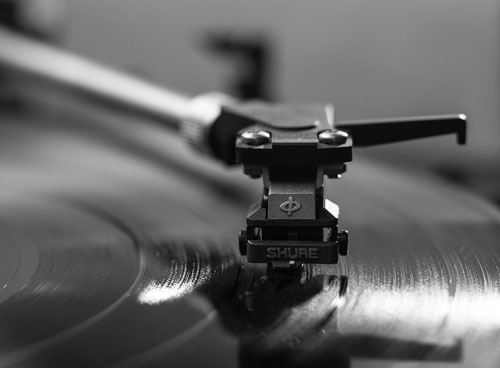 Tina Malott: "Angel from Montgomery" – Not sure why, but it was the first song I learned to play on the guitar. 
Maggie Brown: "So Far Away" by Carole King. It's been my favorite song since I was 13 and it has gotten me through really hard times and really good times. It means something different to me every year.
Kirk Brown: "Hallelujah," Jeff Buckley version (recorded and live). It's a tour de force in songwriting, performance, and is beautiful and haunting.
Amy Riley: One of my favorites is "From the Edge of the Deep Green Sea" by The Cure. This song is so dramatic and full of so much feeling and vivid imagery. It just really hit the spot when I was young and continues to evoke so many feelings!
Leynah McGarghan: "Rollercoaster" by Bleachers. It's a song that reminds me of summer road trips, happier times, and I can't help but dance a little whenever I hear it. My other favorite song is "Red is the Rose" by Highland Kings. This song has been a very dear song to me and my dad, and was even our father-daughter dance song at my wedding. 
Erin Sherwood: "I Wanna Dance with Somebody" by Whitney Houston. My college roommates and I played this whenever someone's spirits needed to be picked up. I dare you to not smile and want to dance when this song comes on. 
Susan Fogarasi: "Southern Cross" by Crosby, Stills, & Nash. I've always loved the harmonies. Later as I fell in love with sailing, it became my theme song.
Mary Rose Zapart: "Landslide," the Fleetwood Mac version, is the first that pops to mind. Also anything 80's-ish that I can sing along with loudly.
Lisa Doering: Leonard Cohen's "Anthem" – there really is a crack in everything, and it IS how the light gets in! 
Finn Olseth: Right now I would have to choose "Cardinal" by Mt. Joy. Currently I've really been enjoying an indie vibe.
Saumya Goyal: I feel like any song that I can belt in the car is my favorite song… Currently, "West Coast Love" by the Emotional Oranges. Imagine biking by the beach and listening to a slow radio jam with indie pop beats!
Kara Joyce: "Soak Up The Sun" by Sheryl Crow. This is my go to feel good song, I love the message and how it reminds me to see the good in the hard times. The line "It's not having what you want, It's wanting what you've got" speaks to me, it shows how perspective truly is everything!
Who are a few of your favorite musicians?
TM: Dave Matthews Band, John Legend, Pitbull, Bonnie Raitt, Bob Seger, Ziggy Marley. 
MB: Janelle Monae, Christine and the Queens, Softee, Blondie, Donna Summer, Lianne La Havas, Selena Quintanilla. 
KB: Greg Brown! Songwriter, guitar player, namesake, native Iowan. Enough said.
AR: The Cure, U2, Counting Crows, Andrew Peterson, Sarah McLachlan, Jane Siberry, Natalie Merchant, Taylor Swift, Lana Del Rey, Linkin Park, The Civil Wars, October Project, Hirie.
LM: Kodaline, The Oh Hellos, Run River North, Boys Like Girls, Two Door Cinema Club, Radical Face.
ES: Bob Marley, Whitney Houston, Beyonce, Michael Jackson, Big Sean, Jhené Aiko.
SF: Fleetwood Mac, Blackmore's Night, Faun, Nickel Creek, Zac Brown Band.
MRZ: Talking Heads, Queen, Black Keys, The Ramones, The Clash, The Beatles (as a group and individually), Broadway musicals soundtracks, Beach Bunny, Lizzo, Billie Eilish, Brittney Howard, Nathaniel Rateliffe.
LD: Alabama Shakes, Leonard Cohen, John Prine, Dolly Parton, The Eagles, Fleetwood Mac, Queen.
FO: John Mayer, Johnny Cash, Kanye West.
SG: Adele, Beyonce, Queen, Ari Lennox, SZA, Chance the Rapper, Anderson Paak, Kanye West, Taylor Swift, Fleetwood Mac, Lady Gaga, Daniel Caesar.
KJ: The Beatles, The Rolling Stones, The Eagles, Abba, Sheryl Crow, Fleetwood Mac, Carrie Underwood, Dua Lipa, Beyonce.
What song represents who you are as a person?
TM: "Happy" by Pharrell Williams.
MB: "Goodbye Yellow Brick Road" by Elton John.
KB: "Can't Drive 55" by Sammy Hagar.
AR: "Happiness" by The Fray.
LM: "Someone to You" by Banners.
ES: "Three Little Birds" by Bob Marley.
SF: "Ordinary Miracle" by Sarah McLachlan.
MRZ: "Lovely Day" by Bill Withers.
LD: "Blue Skies" – Willie Nelson's version is my favorite, and I can also sing this in four-part acapella harmony as a baritone!
FO: "Wolf Song" by Caamp. 
SG: "Another Day in Paradise" by Quinn XCII. 
KJ: "Let It Be" by The Beatles (I have 'let it be' tattooed on my ankle, I look at it whenever I feel overwhelmed by life and need a reminder to stay present).
Enjoy our Team's Favorites Playlist!